Criminal Defense, Family Law, Personal Injury, and Immigration in NEW YORK + NEW JERSEY
Using Effective Legal Strategies to Protect Your Rights and Keep Your Future Bright
— 27 Years of Experience —
Our practice is committed to serving the unique needs of every client. We strive to make you feel heard, valued, and empowered at every stage of the legal process.
All Five Boroughs, Nassau County, Westchester County, & Suffolk County
Serving New York & New Jersey
Leveraging 27 years of experience, The Law Office of Adrienne D. Edward P.C. offers high-quality legal representation throughout New York and New Jersey. We fight hard for our clients' best interests, and we are proud to be recognized among the Top 100 Trial Lawyers by The National Trial Lawyers Association.
Criminal Defense
If you or someone you love is facing criminal charges, you need an attorney with experience to fight for you. Whether you have been charged with federal crimes, homicide, guns and firearms crimes, or drug crimes, we will aggressively defend your rights and protect your freedom.
Family Law
Dealing with a divorce, uncontested divorce, child support or child custody matter, or other family law issue can be emotionally difficult. At the Law Office of Adrienne Edward P.C., our goal is to help you find a peaceful resolution and begin the journey towards a brighter future.
Immigration
In immigration matters such as applying for a green card, citizenship, or visa, it is important to work with an experienced immigration attorney to ensure your chances of approval. Improper handling of these matters can be extremely damaging to your future. We guide you through the process.
Personal Injury
If you have been injured due to someone else's reckless or negligent actions, you have the legal right to file a personal injury claim and pursue compensation. We will help you prepare a successful claim to win you the compensation you need in order to fully recover.
It is time to protect your future.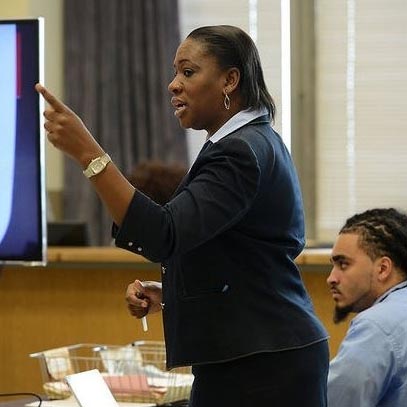 Attorney Adrienne D. Edward has 27 years of experience protecting the rights and futures of individuals and families throughout New Jersey. She is licensed for federal cases in the state of New Jersey, and she is licensed in New York for state cases in the southern and eastern districts. No matter what your specific needs may be, Ms. Edward is here to answer your questions, address your concerns, and fight hard to secure you the best possible outcome. 
Get in touch with a dedicated lawyer today.